Why SCL
SCL is one of the finest School Management System in its category. Premium high-end feature rich possibilities.
Fast & Robust
SCL Performance and system development Is a number one priority to us, we take pride in ensuring our system and infrastructure performance meets the top world standards in the computing industry.
Secure & Reliable
SCL Provides High secure Infrastructer and application complexity such as System Activity Logs, Users Activity Logs and Two-Factor Authenication.
User Friendly
SCL provides a unique user experience which provides a comprehensive yet simple interface which makes any user feel at ease while using the application across any platform.
Support & Training
SCL Provide onsite Training for School Administrators and Teachers along with Online Live Support and Phone Support.
Continuous Updates
SCL is constantly pushing updates with new features that implement the needs of our users.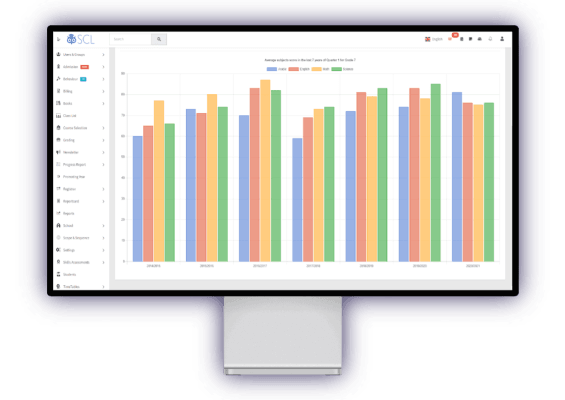 Manage Your Entire School
SCL is flexible solution for your School whether your school curriculum is K12, British, International Baccalaureate or Language/National School.
Student Information System
Admission
Attendance
Gradebook
Reportcard
Clinic
Reports
Notifications & Newsletter
Learn More
Tailored for Your School
SCL understands that each school has their own approach and mindset, that's why with SCL everything is customizable.
Multi School Divisions
Multi language Interface
School Admission Form
School Reportcard
All System Automated Messages are customized by you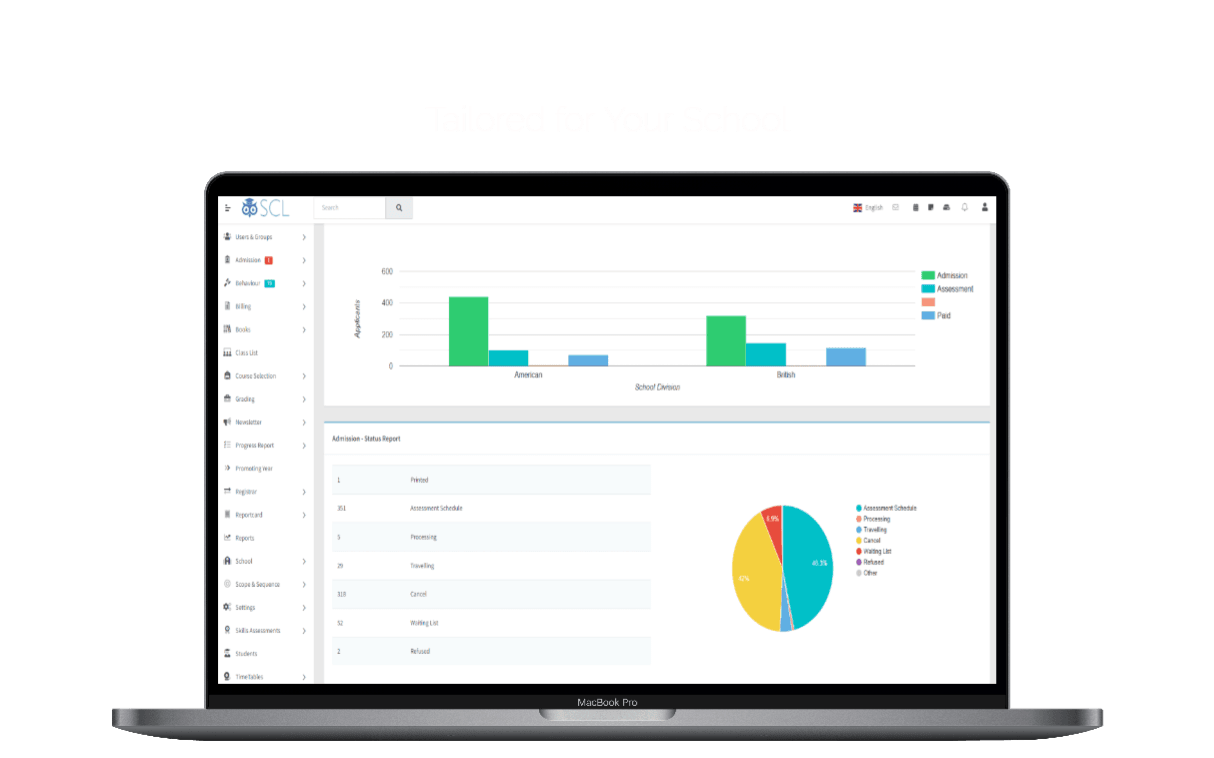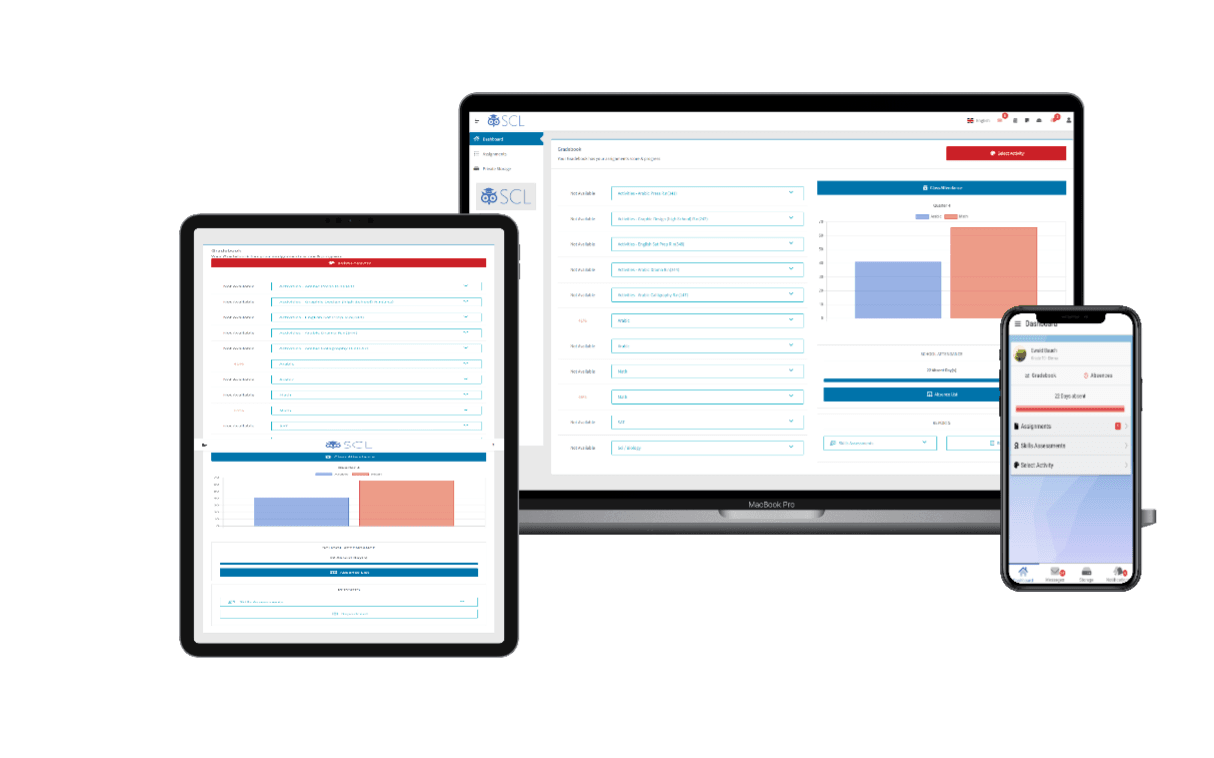 Cross Platforms
SCL is a secure and high-performance cloud-based application which saves the hassle of servers and network costs while incorporating a multi-platform application that runs across
Android
iOS
Any Web browsers
Request Demo
Let us arrange an onsite meeting demonstrating what SCL is Capable to do for your school.