Set a status
Any user can set a status/emoji in SCL Virtual Classroom.
Use the status setting to indicate that you are away from the computer, happy, confused, or use it to raise a hand for assistance.
**To set a status:
Select the Users List Toggle to expand the users list panel and public chat if it is not already visible.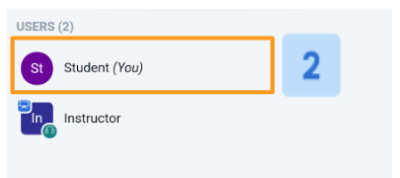 Select your User Icon [2] in the users list (it will always be at the top).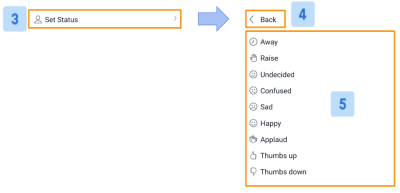 Choose Set a Status [3] - A pop-up menu will appear listing the available emojis or status icons available to choose from the Status List [5].
If you do not want to set a status, select Back [4] to return to the users list.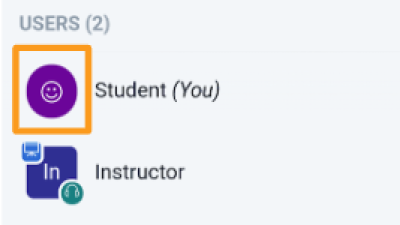 When you choose a status emoji it will appear in the center of your User Icon in the users list. Other attendees will see your user icon move to the top of the users list.

To clear your status, re-select your name in the Users list then select Clear Status.
Note: a moderator can also clear your status.